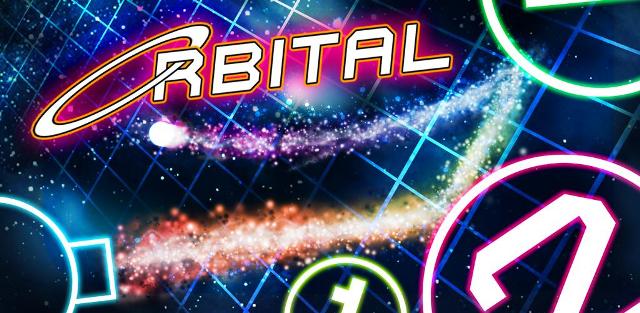 ORBITAL ist das preisgekrönte Spiel von bitforge. Es gewann mitunter zahlreiche Awards, darunter den als Spiel des Jahres, war unter der Top 10 als Spiel des Jahrzehnts, gewann den Pocketgamer Award und erschien auf diversen weiteren Top-Listen. Eine besondere Ehre war für uns, dass das Spiel bei der Präsentation des iPad auf sämtlichen Geräten vorinstalliert war, auch auf dem von Steve Jobs.

Folgende weitere Preise gewann das Spiel ORBITAL von bitforge
– Gewinner des Venture Beat's DiscoveryBeat Apps Contest – 2009
– CNET bezeichnete Orbital "Eines der besten 17 iPhone Games 2009"
– Pocket Gamer verwendet den Begriff "superior"
– Slide to Play meint zu Orbital "a rare gem on the iPhone"
– #1 Game in Norwegen
– Top10 Game in Japan
– Top10 Puzzle Game weltweit
ORBITAL ist die 1-Daumen-Experience mit einem einfachen Ziel: Zerstöre so viele Ringe wie möglich und schiesse dich damit in den ORBITAL Olymp. Ein einfaches Puzzle Game für jedermann mit zahlreichen visuellen Effekten, das in kurzen Sessions gespielt werden kann und wahrhaftig süchtig macht…
Die durchschnittliche Spielzeit von ORBITAL beträgt über zwölf Stunden. Bisher wurden weltweit 70'000 Vollversionen des Spiels gekauft. Die Gratis-Version erreicht eine sensationelle Zahl von über 150'000 Downloads.
Das Spiel ist erhältlich für das iPhone / iPod und das iPad, sowie den Palm Pre sowie Androide. Sie können ORBITAL online testen: www.orbital-game.com
Download Orbital für iPhone / iPod Touch
Download Orbital Free für iPhone / iPod Touch
Download Orbital HD für iPad
Download Orbital für Palm Pre
Download Orbital für Android
Download Orbital Free für Android
«Trials HD's awesome (mostly). New Super Mario Bros. Wii's awesomer (mostlier). But Orbital is awesomest (completeliest). Game of the DECADE.» Gary Penn – Creative Director denki games
«ORBITAL is a game of skill, it's a game of strategy, it's a game of reflexes, and it's a game you will keep front and center of your iPhone for weeks on end.» John Bardinelli – jayisgames.com