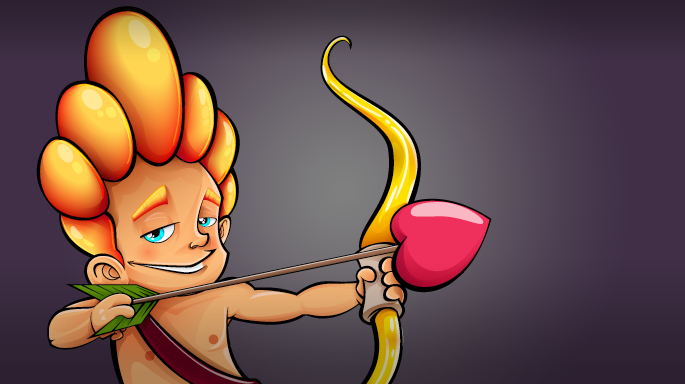 The little angel of love, Cupido, has arrived on the iPhone in this funny jump-n-tilt platform game. This exclusivity is only available on iDevices!
You are Cupido, and you need to find back your wings! Go through the 15 stages and 5 levels in one among the richest 2d graphic iPhone game!
By the way: music and sound effects will inspire you to take control of Cupido with very simple and intuitive moves: one single hand is enough!
And even more fun by trying to become the best player, compare your highscores and trophies using the Apple's new Game Center leader boards.
Cupido Webpage
Buy the tracks here
Animation

Screenshot